Frequently Asked Questions & Answers
Where to buy Abortion Pills? 
How Long Does Medical Abortion Take?
Successful medical abortion "
abortion
 by pills" is expected to be completed in a period of (24 -  48 ) hours  
  We open all days of the week including weekends and public holidays.
​Sunday and public holidays
​No appointment required.
What is the Medical abortion pill?
  ​"Abortion pill" is the popular name for using two different medicines to end a pregnancy.
Medical abortion  also called "the abortion pill" is a safe and effective way to end an early pregnancy.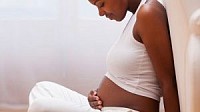 When can I use the abortion pills?
  Medical abortion ​is recommended  for use up to 70 days (10 weeks) after the first day of your last period. If it has been 71 days or more since the first day of your last period, you can have an in-clinic abortion to end your pregnancy.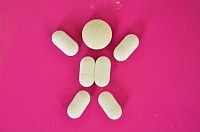 Can I Order abortion pills online? Do you deliver? 
  ​ Yes we offer Express deliveries when you order online. 
Some of the

covered

 areas include;

Durban cbd, Umlazi, Westville, Umhlanga, South beach Point, Amanzimtoti, Ballito, Chatsworth, Phoenix, Verulam, Stanger, Pinetown, Queensburgh, Scottburgh, Morningside, Musgrave, Overport, Westwood, Glenwood, Clairwood, Inanda, Kwamashu, Sydenham, Kingsburg;

Deliveries around Durban cbd are free of charge. Out of Durban deliveries are charges per mileage.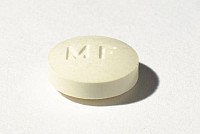 Can I Buy And Take Abortion Pills To Use Them At Home?
  Yes You can buy pills and use them at home. Remember medical abortion option takes about (24  - 48) hours to complete.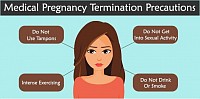 What are the signs of successful abortion? 
  Getting your normal monthly periods. Early abortion is characterized by bleeding for a couple of days just like normal periods.
Passing clots is also a sign of a successful abortion. Also by seeing a fetus coming out.
Pregnancy symptoms such as morning sickness and others should also dissipate. ​  
​​Does your body go back to normal after abortion? 
  Each woman is different and the method of abortion used determines what happens after abortion.
Surgical abortion recovery is quicker. Within a few days you should be OK.
Abortion with a pill side effects like, chills, cramping and nausea may linger for awhile. Some women also bleed albeit slowly for 2 weeks or more. This is all part of the process. But during that period you will be up and running.
Is it normal to bleed one day after abortion? Yes. You can bleed for a couple of days after an abortion.
Major discomfort is very rare for both medical and surgical abortion.
What to do and not to do after medical abortion?
  Safe Abortion is often non eventful. But there are a few things you need to know.
The do's and don'ts after abortion. Problems may or may not happen. Often nothing happens. But if there is a problem you have to be well informed.
Majority of women recover without any problem, however some problems may occur. Most problems are not life threatening. But, you should know if anything happens so that you know what to do.
  Abortion does not harm or cause any sickness or damage  anyone.  You can get pregnant and have kids in future.  Medical research confirms that safe abortion does not cause future miscarriages, infertility, breast cancer or depression.
 Abortion is an issue which people can have strong feelings about. Some consider it too 'controversial' to include in education programmes.
However, unplanned pregnancy and abortion are common occurrences around the world but it needs accurate information so that you can make informed choices.
How much does abortion pills?
  The abortion pill can cost from R400. The cost of a medical abortion varies and depends on where you get it.
At Asanda Abortion Clinic we offer medical abortion at flexible price.
What are the possible risks of using the abortion pill?
  Serious complications are really rare, but can happen. These include:
the abortion pills don't work and the pregnancy doesn't end
some of the pregnancy tissue is left in your uterus
blood clots in your uterus
bleeding too much or too long
infection
allergic reaction to one of the medicines. 
These problems aren't common. And if they do happen, they're usually easy to take care of with medication or other treatments.


In extremely rare cases, some complications can be very serious or even life threatening.

Call us or any health center right away if you:
have no bleeding within 24 hours after taking the second medicine
have heavy bleeding from your vagina that soaks through more than 2 maxi pads in an hour, for 2 or more hours in a row
pass large clots (bigger than a lemon) for more than 2 hours
have belly pain or cramps that don't get better with pain medication
have a fever of 100.4 or higher for more than 24 hours after taking the pill.
have weakness, nausea, vomiting, and/or diarrhea that lasts more than 24 hours after taking abortion pill.
You should start to feel better the day after your abortion. Feeling sick with nausea, vomiting, diarrhea, belly pain, or a fever for more than 24 hours after taking  the second set of pills can be a sign of infection. 

Call us right away if you have any of those symptoms or go to the nearest clinic. 


Serious problems can cause death in the most rare cases, but abortion is typically very safe. In fact, pregnancy and childbirth is riskier than most abortions.

If you have complications during your medical abortion, you may have to come back to us.
​In the unlikely event that you are still pregnant, we will discuss other options with you. You may need another dose of medication or to have an in-clinic abortion to end the pregnancy  
Does the abortion pill have long-term side effects?
  ​The abortion pill is really safe and effective.
It's a super effective common way to have an abortion, and millions of women have used it safely.
Unless there's a rare and serious complication that's not treated, there's no risk to your future pregnancies or to your overall health.
Having an abortion doesn't increase your risk for breast cancer or affect your fertility.
It doesn't cause problems for future pregnancies like birth defects, premature birth or low birth weight, ectopic pregnancy, miscarriage, or infant death.
Serious, long-term emotional problems after an abortion are rare, and about as uncommon as they are after giving birth.
They are more likely to happen in people who have to end a pregnancy because of health reasons, people who do not have support around their decision to have an abortion, or people who have a history of mental health problems.
Most people feel relief after an abortion.
There are many myths out there about the effects of abortion.
Our trained nurses or doctors will give you accurate information about abortion pill side effects or any other concerns you may have.